DLR – Institute of Space Systems
Der vom DLR-Institut fuer Raumfahrtsysteme in Bremen entwickelte Kleinsatellit AISat soll dabei helfen, den weltweiten Schiffsverkehr zu ueberwachen.Der Satellit besitzt eine vier Meter lange Hochgewinn-Helixantenne, die einzelne Schiffe in viel befahrenen Seegebieten orten soll.Sie muss beim Start auf engstem Raum verstaut werden und sich im Orbit selbstaendig auf ihre volle Laenge von vier Metern entfalten. Hierzu wurde eine ausgefeilte hochelastische Kohlefaserverbundstruktur entwickelt, die aussen metallisch leitend umkleidet ist. Da die Entfaltung dieses filigranen Gebildes unter normaler Erdschwerkraft nicht realistisch getestet werden kann,wurden in den Schwerelosigkeitsphasen eines Parabelfluges verschiedene Materialparameter variiert und die komplexe Kinematik des Entfaltungsvorganges aufgezeichnet. Dieser Mechanismus wurde bei der Parabelflugkampagne des DLR positiv getestet. Das komplette HF-Frontend ist eine Eigenentwicklung und wurde ueberarbeitet. Die Bremer Wissenschaftler des DLR erhoffen sich eine grosse Ansammlung von Schiffs-AIS-Daten und die Funkamateure natuerlich eine Menge Spass beim Tracken des Satelliten. Dieses Projekt basiert auf einer Kooperation zwischen der Universitaet Aalborg (DK) und dem Institut fuer Raumfahrtsysteme. Ausserdem sind diverse Funkamateure daran beteiligt. Die vom DLR selbstentwickelten Hochleistungsantennen haben saemtliche Testanforderungen erfuellt. Integration ist abgeschlossen.
NASA-Catalog: 40054
Downlink
437.511 MHz CW beacon (temporary, 1 min interval)
437.250 MHz CW beacon (callsign DP0AIS, voltage, temps, RSSI)
Call
DP0AIS
Status
ACTIVE
Orbital Parameter
NORAD                   40054
COSPAR designator       2014-034-B  
Inclination             98.250
RA of A. Node           305.866
Eccentricity            0.0015966
Argument of Perigee     86.421
Revs per day            14.73166320
Period                  1h 37m 44s (97.73 min)
Semi-major axis         7 029 km
Perigee x Apogee        640 x 662 km
BStar (drag term)       0.000000000 1/ER
Mean anomaly            273.885

---
---
Telemetry
dp0ais dp0ais 8.24v
dp0ais dp0ais -106dbm
dp0ais dp0ais pa19c
dp0ais dp0ais pcb19c

02.08.2014, 07:47 UTC CW beacon
Links und weitere Informationen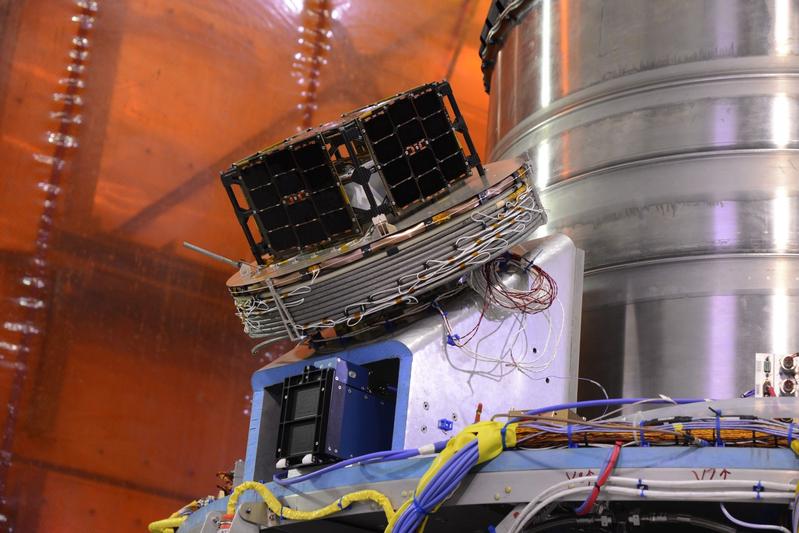 QSL Card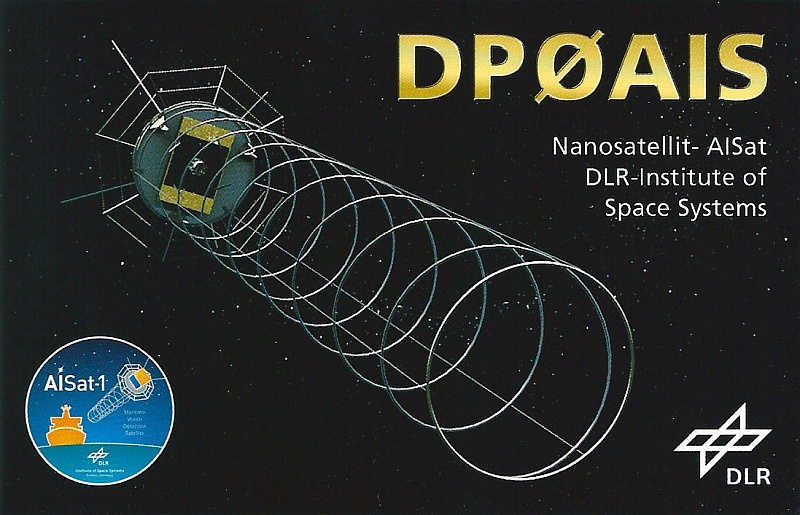 Launch
A PSLV-C23 carries French Earth Observation Satellite SPOT-7 as its chief payload. The 714 kg SPOT-7 is accompanied by NLS7.1 (CAN-X4) and NLS7.2 (CAN-X5) of Canada each weighing 15 kg, a 14 kg AISAT of Germany and a 7 kg VELOX-1 of Singapore. A few minutes after the launch PSLV-C23 rocket placed all five satellites on intended orbit around Earth.